Over the last

37+

years, Gary Carter, America's Premier Sports Handicapper of Bull's Eye Sports of Texas, has won several graded football handicapped contests, winning over 66% of premier released rated plays.  I would like to personally thank each and everyone of you that were a large part of our

2022-2023

 winning season.
I hope you'll climb back on board for this

2023-2024

 Season.
This is our

38th

Season of bringing you the very best NFL, College Football, MLB, NBA and College Basketball handicapped selections in the country!  Don't miss a single day of action.
Folks, as I have been saying for the past 37+ years: "I want to earn your trust and your business, and I'll do my absolute best to make you a Winner.... Because our initials spell 'BEST', and that's what we are."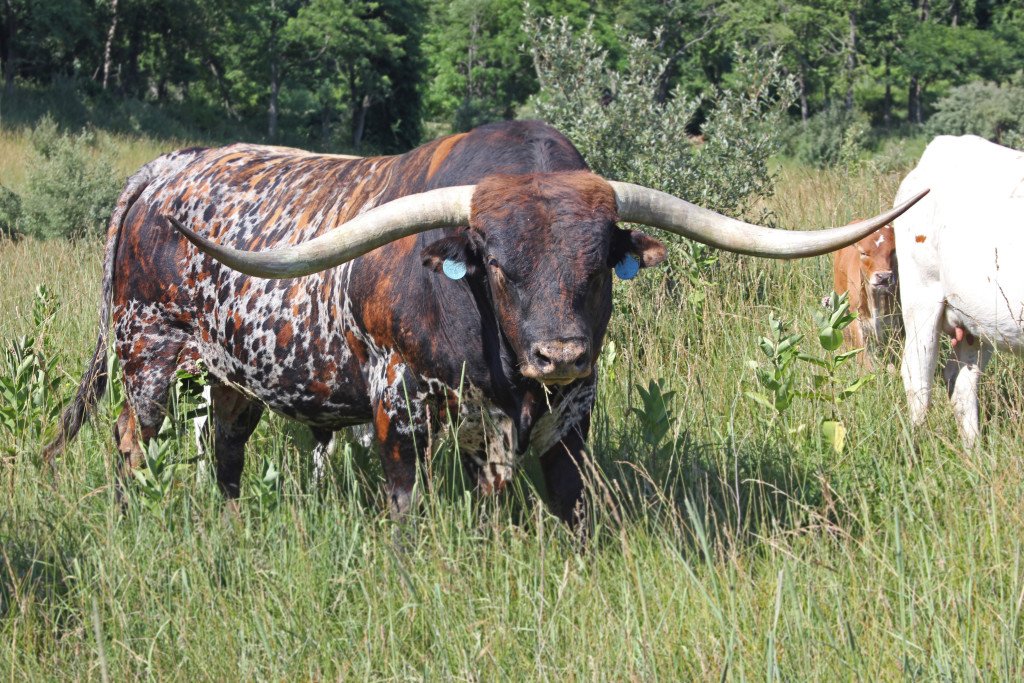 NFL Thursday, November 9, 2023
Chicago -3 vs. Carolina        P
NFL Monday, November 6, 2023
LA Chargers -3 vs NY Jets               W
NFL Sunday, November 5, 2023
Baltimore -6 vs Seattle       W
Green Bay -3.5 vs. LA Rams       W
NY Giants +2 @ Las Vegas       L
Philadelphia -3 vs. Dallas             W
Cincinnati -1.5 vs. Buffalo             W
NCAAF Saturday, November 4, 2023
Texas -3.5 vs. Kansas State         L
Utah -9.5 vs. Arizona State                W
Louisville -8.5 vs. Virginia Tech      W
Georgia -14.5 vs. Missouri           L
Kansas +2.5 @ Iowa State                W
NFL Thursday, November 2, 2023
Pittsburgh -3 vs. Tennessee      W
NFL Monday, October 30, 2023
Chicago +8.5 @ LA Chargers     L
NFL Sunday, October 29, 2023
Texans -3.5 @ North Carolina       L
Dallas -6.5 vs. LA Rams                      W
Tennessee +2.5 vs. Atlanta                    W
Cleveland + 4 @ Seattle                      P
San Francisco -5.5 vs. Cincinnati             L
NCAAF Saturday, October 28, 2023
Texas A&M -16 vs. South Carolina           L
Louisville -4.5 vs. Duke                               W
USC -10 @ California                                      L
Arizona +3.5 vs. Oregon State                       W
NFL Thursday, October 26, 2023
Tampa Bay +10 @ Buffalo        W
NFL Monday, October 23, 2023
San Francisco -6.5 vs. Minnesota      L
NFL Sunday, October 22, 2023
Detroit +3 @ Baltimore              L
Buffalo -8 @ New England          L
Kansas City -5.5 vs. LA Chargers     W
Denver -1.5 vs. Green Bay                 W
Miami +3 @ Philadelphia                 L
NCAAF Saturday, October 21, 2023
Penn State +5.5 @ Ohio State       L
Rutgers -5.5 @ Indiana                           W
Iowa -3.5 vs. Minnesota                       L
Tennessee +8.5 @ Alabama                  L
BYU + 3.5 vs. Texas Tech                        W
Arizona State +26.5 vs. Washington   W
NFL Thursday, October 19, 2023
Jacksonville +3 @ New Orleans      W
NFL Monday, October 16, 2023
LA Chargers +1.5 vs. Dallas                L
NFL Sunday, October 15, 2023
Cleveland +9.5 vs. San Francisco     W
Seattle +3 @ Cincinnati                 L
Las Vegas -2.5 vs. New England      W
Detroit -3 @ Tampa Bay                   W
NY Giants +15 @ Buffalo                 W
NCAAF Saturday, October 14, 2023
Alabama -19.5 vs Arkansas       L
Texas A&M +3 @ Tennessee    L
Wake Forest +1.5 @  Virginia Tech      L
Miami, Ohio -8.5 @ Western Michigan      W
Kansas -3 vs. Oklahoma State       L
Washington State -7 vs. Arizona      L
NCAAF Friday, October 13, 2023
Memphis +4.5 vs. Tulane        L
Fresno State -5.5 @ Utah State     L
Colorado -12.5 vs. Stanford      L
NFL Thursday, October 12, 2023
Kansas City -10.5 vs. Denver         W
NFL Monday, October 9, 2023
Las Vegas +2.5 vs. Green Bay            W
NFL Sunday, October 8, 2023
Baltimore -4.5 @ Pittsburgh      L
Philadelphia -4.5 @ LA Rams          W
Denver +3 vs. NY Jets        L
Kansas City -3.5 @ Minnesota             W
San Francisco -3.5 vs. Dallas          W
NCAAF Saturday, October 7, 2023
Oklahoma +5.5 vs. Texas        W
UCLA -3.5 vs. Washington State      W
Iowa -1.5 vs. Purdue                        W
Texas A&M + 2.5 vs. Alabama       L
Kentucky +14.5 @ Georgia                 L
NFL Thursday, October 5, 2023
Washington -6 vs. Chicago          L
NFL Monday, October 2, 2023
NY Giants +1.5 vs. Seattle       L
NFL Sunday, October 1, 2023
Chicago +3.5 vs. Denver        W
Washington +8.5 @ Philadelphia       W
Las Vegas +6.5 @ LA Chargers         L
Dallas -6.5 vs. New England          W
Kansas City -8.5 @ NY Jets               L
NCAAF Saturday, September 30, 2023
Syracuse +7 vs. Clemson      L
Houston +8.5 @ Texas Tech    L
Georgia -14.5 @ Auburn      L
Texas -16.5 vs. Kansas        L
Air Force -10.5 vs San Diego State      W
NCAAF Friday, September 29, 2023
NC State +3.5 vs. Louisville        W
Utah +3.5 @ Oregon State             L
BYU -1 vs. Cincinnati                       W
NFL Thursday, September 28, 2023
Green Bay +2 vs. Detroit       L
NFL Monday, September 25, 2023
Philadelphia -4.5 @ Tampa Bay     W
LA Rams +3 @ Cincinnati                P
NFL Sunday, September 24, 2023
Minnesota -1.5 vs. LA Chargers         L
NY Jets +2.5 vs. New England              L
Seattle -5 vs Carolina                               W
Dallas -12.5 @ Arizona                             L
Chicago +12.5 vs. Kansas City               L
Las Vegas -3 vs. Pittsburgh                    L
NCAAF Saturday, September 23, 2023
Oklahoma -13.5 @ Cincinnati            W
Auburn +8.5 @ Texas A&M                 L
Colorado +21.5 @ Oregon                        L
Wake Forest -4.5 vs. Georgia Tech            L
Arkansas +17.5 @ LSU                                 W
Texas -16.5 vs. Baylor                                    W
Notre Dame +3.5 vs. Ohio State                     W
NCAAF Friday, September 22, 2023
Wisconsin -6.5 @ Purdue       W
San Diego State +6.5 vs. Boise State      W
Air Force -5.5 @ San Jose State       W
NFL Thursday, September 21, 2023
San Francisco -10.5  vs. NY Giants         W                  
NFL Monday, September 18, 2023
Cleveland -2.5 @ Steelers            L                  
New Orleans -3 @ Carolina        P
NFL Sunday, September 17, 2023
Tampa Bay -2.5 vs. Chicago             W
Las Vegas +8.5 @ Buffalo                   L
Kansas City -3.5 @ Jacksonville          W
Arizona +4.5 vs. NY Giants                       W
Dallas -8.5 vs. New York Jets                   W
Miami -2.5 @ New England                        W
NCAAF Saturday, September 16, 2023
Penn State-14.5 @ Illinois             W
Mississippi State +9.5 vs. LSU          L
Ohio State -29.5 vs. Western Kentucky     W
Michigan State +17 vs. Washington       L
Troy -2.5 vs. James Madison                L
Colorado -23.5 vs. Colorado State      L
NFL Thursday, September 14, 2023
Minnesota +6.5 @ Philadelphia             W
NCAAF Thursday, September 14, 2023
Memphis -13 vs. Navy          L
2023-2024 FOOTBALL SEASON RESULTS
NFL Monday, September 11, 2023
Buffalo -2 @ NY Jets       L
NFL Sunday, September 10, 2023
Minnesota -4.5 vs. Tampa                  L
San Francisco -2.5 @ Pittsburgh             W
Las Vegas +3.5 @ Denver                              W
Philadelphia -3.5 @ New England                W
New York Giants +3.5 vs. Dallas             L
NCAAF Saturday, September 9, 2023
Troy +16.5 @ Kansas State          L
Iowa State +4 vs. Iowa           L
Oklahoma -16 vs SMU                W
Oregon -6 @ Texas Tech             W
Alabama -7 vs. Texas                  L
Auburn -6 @ Calif                          L
NCAAF Friday, September 8, 2023
Indiana State +30.5 @Indiana          L
KANSAS -3 vs Illinois                        W
NFL Thursday, September 7, 2023
Kansas City -4.5 vs. Detroit         L
Over 53      L
NCAAF Sunday, September 3, 2023
Northwestern +6.5 @ Rutgers             L
LSU +1.5 @ Florida State      L
NCAAF Saturday, September 2, 2023
Oklahoma -36.5 vs. Arkansas State        W
TCU -20.5 vs. Colorado                  L
Baylor -27.5 vs Texas State           L
Texas A&M -38 vs New Mexico                  W
Houston +1.5 vs. UTSA                                W
Wyoming +14 vs Texas Tech                      W
NCAAF Friday, September 1, 2023
Michigan State -13.5 vs. Central Michigan        W
Miami, Ohio +17 @ Miami    L
Stanford -3 @ Hawaii                      W
NCAAF Saturday, August 26, 2023:
Navy +20.5 vs. Notre Dame      L
Vandy -17 vs. Hawaii            L
San Jose State +30.5 @ USC             W
Florida International +12.5 @ Louisiana Tech     W
NCAAF Thursday, August 31, 2023:
UConn +14.5 vs. North Carolina State        W
Minnesota -7 vs. Nebraska  L
Florida+5 @ Utah         L
2022-2023 FOOTBALL SEASON RESULTS
SUPER BOWL LVII - February 12, 2023:
Eagles -1.5 vs. Chiefs       L
OVER TOTAL 50.0        W
NFL NFC Championship, Sunday, January 29, 2023
Eagles -1.5 vs. 49ers              W
UNDER TOTAL 45.5            W
NFL AFC Championship, Sunday, January 29, 2023
Chiefs -1.5 vs. Bengals            W
OVER TOTAL 48.5                L
NFL DIVISIONAL ROUND PLAYOFFS, Sunday, January 22, 2023
Bengals +5.5 @ Bills           W
49ers -3.5 vs. Cowboys        W
NFL  DIVISIONAL ROUND PLAYOFFS, Saturday, January 21 2023
Giants +7.5 @ Eagles      L
Jaguars +9.5 @ Chiefs          W
NFL WILDCARD PLAYOFFS, Monday, January 16, 2023
Cowboys -2.5 @ Buccaneers       W
UNDER TOTAL 46                                W
NFL WILD CARD PLAYOFFS, Sunday, January 15, 2023
Dolphins +15.5 @ Bills      W
Giants +2.5 @ Vikings           W
Bengels -8.5 vs. Ravens        L
NFL WILD CARD PLAYOFFS, Saturday, January 14, 2023
49ERS - 9.5 vs. Seahawks      W
Chargers -2.5 @ Jaguars      L
CFP NATIONAL CHAMPIONSHIP, Monday, January 9, 2023
Georgia - 15 vs. TCU             W
OVER TOTAL  61.5              W
NFL Sunday, January 8, 2023
Dolphins -4 vs. Jets               W
Bills -8.5 vs. Patriots             W
Buccaneers +5.5 @ Falcons          L
49ers -14 vs. Cardinals          W
Seahawks -6 vs. Rams             W
Packers -5 vs. Lions            L
NFL Saturday, January 7, 2023
Chiefs -8.5 @ Raiders               W
Jaguars -6 vs. Titans                 L
NCAAF Monday, January 2, 2023
Mississippi State -3.5 vs. Illinois            W
USC -1.5 vs. Tulane                     L
Purdue +15.5 vs. LSU               L
Penn State -1.5 vs. Utah                             W
NFL Sunday, January 1, 2023
Buccanners -3.5 vs. Panthers                    W
Commanders -1.5 vs. Browns              L
Eagles -5.5 vs. Saints                              L
Raiders +10 vs. 49ers                                     W
Steelers +1.5 @Ravens                                  W
NCAAF Saturday, December 31, 2022
Iowa -3 vs. Kentucky                         W
Alabama -7.5 vs. Kansas State         W
TCU +7.5 vs. Michigan                       W
Ohio State +5.5 vs. Georgia            W
NCAAF Friday, December 30, 2022
Maryland +1.5 vs. N.C. State              W
UCLA -7 vs. Pittsburgh            L
South Carolina +3.5 vs. Notre Dame          L
Ohio, Miami -2 vs. Wyoming               W
Tennessee +4.5 vs. Clemson                        W
NFL Thursday, December 29, 2022
Cowboys -10.5 vs. Titans                        W
NCAAF Thursday, December 29, 2022
Syracuse +9.5 vs. Minnesota               W
Oklahoma +9.5 vs. Florida State        W
Texas -3.5 vs. Washington                   L
NCAAF Wednesday, December 28, 2022
UCF +3.5 vs. Duke                  L
Arkansas -1.5  vs. Kansas                      W
North Carolina +13.5 vs. Oregon      W
Texas Tech +3.5 vs. Mississippi           W
NCAAF Tuesday, December 27, 2022
Georgia Southern +6.5 vs. Buffalo         W
Utah State +8.5 vs. Memphis                       L
East Carolina +7.5 vs. Coastal Carolina            W
Oklahoma State +4.5 vs. Wisconsin           L
NFL Monday, December 26, 2022
Chargers -3.5 @ Colts               W
NCAAF Monday, December 26, 2022
Bowling Green -3.5 vs. New Mexico State        L
NFL Sunday, December 25, 2022
Packers +3.5 @ Dolphins             W
Broncos -3 @ Rams                           L
Buccaneers -7.5 @ Cardinals           L
NFL Saturday, December 24, 2022
Vikings -4 vs. Giants             L
Lions -2.5 @ Panthers      L
Bengals -3 @ New England      W
Cowboys -4 vs. Eagles                  W
NCAAF Saturday, December 24, 2022
Middle Tennessee State +7 vs. San Diego State              W
NCAAF Friday, December 23, 2022
University Houston -6.5 vs. Louisiana             W
Wake Forest -2.5 vs. Missouri                                   W
NFL Thursday, December 22, 2022
Jaguars +1.5 @ Jets                 W
NCAAF Thursday, December 22, 2022
Air Force +3.5 vs Baylor   W
NCAAF Wednesday, December 21, 2022
Western Kenrucky +3.5 vs. South Alabama   W
NCAAF Tuesday, December 20, 2022
Eastern Michigan +4.5 vs. San Jose State       W
Toledo -3.5 vs. Liberty                                         L
NFL Monday, December 19, 2022
Packers -7 vs. Rams                W
OVER TOTAL 39                L
NFL Sunday, December 18, 2022
Texans +14 vs. Chiefs                         W
Falcons +5.5 @ Saints                        W
Cowboys -3.5 @ Jaguars                L
Broncos -1.5 vs. Cardinals                  W
Giants +3.5 @ Commanders             W
NFL Saturday, December 17, 2022
Vikings -3.5 vs. Colts       L
Ravens +2.5 @ Browns  L
Dolphins +7 @ Bills          W
NCAAF Saturday, December 17, 2022
Florida +7.5 vs. Oregon State    L
Fresno State -4.5 vs. Washington State      W
Rice +6.5 vs. Southern Mississippi   L
BYU +4 vs. SMU                                                 W
North Texas +10.5 vs. Boise State               W
NCAAF FRIDAY, December 16, 2022
Miami, Ohio +10.5 vs. UAB                W
Troy +2.5 vs. UTSA                              W
NFL Thursday Night Football, December 15, 2022
Seahawks +3.5 vs. 49ers        L
NFL Monday Night Football, December 12, 2022
Patriots -2.5 @ Cardinals       W
TOTAL UNDER 44.5                 W
NFL Sunday, December 11, 2022
Rams+6.5 vs. Raiders                W
Lions -1.5 vs. Vikings                  W
Cowboys -17 vs. Texan         L
Chiefs -8.5 @ Denver            L
Chargers +3.5 vs. Dolphins       W
NFL Thursday Night Football, December 8, 2022
Raiders -6.5 @ Rams               L
NFL Monday Night Football, December 5, 2022
Saints +3 @ Buccaneers                W
NFL Sunday, December 4, 2022
Eagles -4.5  vs. Titans                          W
Lions -1.5 vs. Jaguars                            W
Giants +1.5 vs. Commanders             W     
49ers -3.5 vs. Dolphins                       W
Cowboys -10 vs. Colts                        W
NCAAF Saturday, December 3, 2022
TCU -1.5 vs. Kansas State      L
Troy -6.5 vs. Coastal Carolina       W
LSU+17.5 vs. Georgia                  L
Purdue +16.5 vs. Michigan       L
NCAAF Friday, December 2, 2022
UTSA -8 vs. North Texas              W  
USC -2.5 vs. Utah                             L
NFL Thursday Night Football, December 1, 2022
Patriots +3.5 vs. Bills          L
NFL Monday Night Football, November 28, 2022
Steelers +2.5 @ Colts        W
OVER TOTAL 39.5            W
NFL, Sunday, November 27, 2022
Falcons +3.5 @ Commanders      L
Jets -6.5 vs. Bears                       W
Rams +15.5 @ Chiefs                 L
Eagles -6.5 vs. Packers           W
NCAAF, Saturday, November 26, 2022
Clemson-14 vs. South Carolina      L
Coastal Carolina +14.5 @ James Madison      L
Michigan +7.5 @ Ohio State         W
Oklahoma State -8.5 vs. West Virginia       L
Rice + 14.5 @ North Texas             W
Alabama -22 vs. Auburn         P
NCAAF, Friday, November 25, 2022
Baylor +8.5 @ Texas    L
Utah State +16,5 @ Boise State      L
Cincinnati -1.5 vs. Tulane         L
Arkansas -3 @ Missouri      L
NFL Thanksgiving Thursday, November 24, 2022
Lions +9.5 vs. Bills           W
Cowboys -9.5 vs. Giants  L
Patriots +3 vs. Vikings     L
NCAAF Tuesday, November 22, 2022
Ohio -7 vs Bowling Green          W
Ball State +2.5 @ Miami (Ohio)       W
NFL Monday, November 21, 2022
Cardinals +9.5 vs. 49ers        L
OVER TOTAL 43.5                   w
NFL Sunday, November 20, 2022
Eagles -6.5 @ Colts                    L
Bears +3 @ Falcons                   P
Vikings +1.5 vs. Cowboys             L
Bengals -3.5 @ Steelers                   W
Chiefs -5.5 @ Chargers                     L
NCAAF Saturday, November 19, 2022
TCU -2.5 @ Baylor                                    L
Kansas State -7.5 @ West Virginia             W
Oregon State -6.5 @ Arizona State                  W
Georgia -22.5 @ Kentucky                L
Troy -14.5 vs. Louisiana Tech                               W
Iowa +2.5 @ Minnesota                                       W
Arkansas +1.5 vs. Mississppi                                 W
LSU -14.5 vs. UAB                                                     W
NCAAF Friday, November 18, 2022
Tulsa -13.5 vs. South Florida                 L
San Diego State -14.5 @ New Mexico       W
NFL Thursday, November 17, 2022
Packers -3.5 vs. Titans       L
NFL Monday, November 14, 2022
Commanders +11.5 @ Eagles           W
OVER TOTAL 43                               W
NFL Sunday, November 13, 2022
Lions +3 @ Bears                  W
Chiefs -9.5 vs. Jaguars         W
Cardinals +3.5 @ Rams       W
Dallas -3.5 @ Packers        L
NCAAF Saturday, November 12, 2022
Indiana  +39.5 @ Ohio State      L
Tennessee -19 5 vs. Missouri        W
Arkansas +3.5 vs LSU                   W
Mississippi +11.5 vs. Alabama    W
Florida -8.5 vs. South Carolina    W
Kansas +3.5 @ Texas Tech         L
TCU +7 @ Texas                                W
Syracuse +7.5 vs. Florida State   L
NCAAF Friday, November 11, 2022
USC -34 vs. Colorado                  W
UNLV +9.5 vs. Fresno State     W
NFL Selection for Thursday, November 10, 2022
Panthers +2.5 vs. Falcons      W
NFL Selections for Monday, November 07, 2022
Ravens -1.5 @ Saints         W
OVER TOTAL 46.5        L
NFL Selections for Sunday, November 06, 2022
Jets +10.5 vs. Bills              W
Dolphins -4.5 @ Bears    L
Jaguars +2.5 vs. Raiders   W
Buccaneers -3 vs. LA Raiders       P
Titans +12.5 @ Chiefs         W
NCAAF Saturday, November 05, 2022
Tulane -6.5 @ Tulsa                  W
TCU-7.5 vs. Texas Tech              W
Tennessee +9.5 @ Georgia      L
Kansas State +2.5 vs. Texas    L
LSU +13.5 vs. Alabama               W
Notre Dame +3.5 vs. Clemson          W
MLB World Series Game 6, Saturday, November 05, 2022
Astros (Valdez) -146 vs. Phillies (Wheeler)                 W
MLB World Series Game 5, Thursday, November 03, 2022
Astros (Verlander) -158 @ Phillies (Syndergaard)         W
NFL Thursday, November 03, 2022
Eagles -14 vs. Texans      L
MLB World Series Game 4 for Wednesday, November 02, 2022
Astros (Javier) +108 @ Phillies (Nola)               W
MLB World Series Game 3 for Tuesday, November 01, 2022
Phillies (Suarez) +114 vs. Astros (McCullers)          W
MLB World Series Game 3 for Monday, October 31,2022
Astros (McCullers)-134 @ Phillies (Syndergaard)       PP
NFL Selection for Monday, October 31,2022
Browns +3.5 vs. Bengels       W
NFL Selections for Sunday, October 30,2022
Eagles -10.5 vs. Steelers       W
Jets +3 vs. Patriots         L
Titans -1 @ Texans                 W
Giants +3 @ Seahawks       L
Packers +10.5 @ Bills           W
MLB WORLD SERIES - GAME 2, October 29, 2022
Astros (Valdez) -142 vs. Phillies (Wheeler)         W
NCAAF Saturday, October 29, 2022
TCU -7.5 @ West Virginia             W
Penn State +15 vs. Ohio State    W
Wake Forest -3 @ Louisville    L
Oklahoma State +1.5 @ Kansas State      L
Georgia -23 vs. Florida            L
Tennessee -11.5 vs. Kentucky          W
MLB WORLD SERIES - GAME 1, October 28, 2022
Astros (Verlander) -164 vs. Phillies (Nola)          L
NFL Thursday Night Football, October 27, 2022
Ravens +2.5 vs. Buccaneers      w
OVER TOTAL  46.5                         w
NFL Monday Night Football, October 24, 2022
Bears +7.5 @ New England       w
OVER TOTAL  40                           w
MLB Play-offs for Sunday, October 23, 2022
Astros (McCullers) +112 @ Yankees (Cortes)             W
Padres (Darvish) +133 @ Phillies (Wheeler)  L
NFL Sunday, October 23, 2022
Cowboys -6.5 vs. Lions               W
Jaguars -3 vs. NY Giants         L
Packers -4.5 @ Commanders     L
Chiefs -1.5 @ 49ers              W
Seahawks +4.5 @ LA Chargers          W
MLB Play-offs for Saturday, October 22, 2022
Astros (Javier) +138 @ Yankees (Cole)           W
Padres (Clevinger) +102 @ Phillies (Falter)   L
NCAAF Saturday, October 22, 2022
Ohio State -29.5 vs. Iowa                  W
Syracuse +14.5 @ Clemson              W
UNLV +26.5 @ Notre Dame             W
Oklahoma State +15.5 vs. Texas        W
South Carolina +3 vs. Texas A&M     W
TCU -3.5 vs. Kansas State                        W
MLB Play-offs for Friday, October 21, 2022
Padres (Musgrove) -116 @ Phillies (Suarez)         L
NCAAF Friday, October 21, 2022
Western Kentucky -1.5 vs. UAB          W
MLB Play-offs for Thursday, October 20, 2022
Astros (Valdez) -141 vs. Yankees (Severino)         W
NFL Thursday, October 20, 2022
Saints +2.5 @ Cardinals          L
OVER TOTAL 44                         W
NCAAF Thursday, October 20, 2022
Virginia + 3 @ Georgia Tech       W
Troy +3 @ S. Alabama             W
MLB Play-offs for Wednesday, October 19, 2022
Padres (Snell) -117 vs. Phillies (Nola)        W
Astros (Verlander) -198 vs. Yankees (Taillon)        W
MLB Play-offs for Tuesday, October 18, 2022
Yankees (Cortez) -171 vs. Guardians (Civale)      W
Phillies (Wheeler) -120 @ Padres (Darvish)              W
NFL Selections for Monday, October 17, 2022  
Chargers -4 vs. Broncos       L
Under Total 45.5                    W
MLB Playoff for Monday, October 17. 2022
Yankees (Taillon) -151 vs. Guardians (Civale)        PP
NFL Selections for Sunday, October 16, 2022  
Steelers +9.5 vs. Tampa Bay      W

Packers -7.5 vs. Jets       L
Vikings -3 @ Dolphins                W
Seahawks +2.5 vs. Cardinals    W
Eagles -6.5 vs. Cowboys          W
MLB Playoff Selections for Saturday, October 15, 2022  
Astros (McCullers) -113 @ Mariners (Kirby)            W
Dodgers (Anderson) -121 @  Padres (Musgrove)   L
NCAAF Selections for Saturday, October 15, 2022
Penn State +7 @ Michigan       L

Kansas + 10.5 @ Oklahoma      W
Tennessee +8.5 vs. Alabama    W
BYU -1 vs. Arkansas     L
Oklahoma State +5.5 @ TCU       W
USC +3.5 @ Utah                          W
MLB Playoff Selections for Friday, October 14, 2022  
Braves (Strider) +101 @ Phillies (Nola)       L
Padres (Snell) +110 vs. Dodgers (Gonsolin)    W
NCAAF Selections for Friday, October 14, 2022
Navy +12.5 @ SMU                                      W
Florida International +33 vs. UTSA   W
NFL Selection for Thursday, October 13, 2022
Washington -1 @ Chicago         W
MLB Playoff Selections for Thursday, October 13, 2022  
Astros (Valdez) -150 vs. Mariners (Castillo)          W
NY Yankees (Cortes) -140 vs. Guardians (Bieber)        pp
MLB Playoff Selections for Wednesday, October 12, 2022  
Brves (Wright) -140 vs. Phillies (Wheeler)                    W
Padres (Darvish) +183 @ Dodgers (Kershew)           W
MLB Playoff Selections for Tuesday, October 11, 2022  
Phillies (Suarez) +191 @ Braves (Fried)                    W
Astros (Verlander) -230 vs. Mariners (Gilbert)      W
Guardians (Quantrill) +196 @ Yankees (Cole)    L
Dodgers (Urias) -230 vs. Padres (Clevinger)           W
NFL Selections for Monday, October 10, 2022  
Kansas City -7  vs. LV Raiders     L
OVER TOTAL 51.5                             W
NFL Selections for Sunday, October 9, 2022  
Seattle + 5 @ New Orleans         L

Pittsburgh +14 @ Buffalo       L
New England -3 vs. Detroit        W
Philadelphia -5 @ Arizona     L
Dallas +5.5 @ LA Rams           W
Baltimore -3.5 vs. Cincinnati    L
NCAAF Selections for Saturday, October 8, 2022  
Oklahoma +9 vs. Texas        L
Tulane -3 vs. East Carolina         W
Oklahoma State -9 vs. Texas Tech        W
North Carolina +3.5 @ Miami        W
Michigan State +27 vs. Ohio State       L
Alabama -23.5 vs. Texas A&M       L
NCAAF Selections for Friday, October 7, 2022  
Rutgers +3 vs. Nebraska       W
Memphis -2.5 vs. Houston     L
Nevada -3.5 vs. Colorado State     L
MLB Play-0ff Selections for Friday, October 7, 2022
Toronto ( Manoah) -133 vs. Seattle (Castillo)        L
Cardinals (Quintana) +105 vs. Phillies (Wheeler)      L
Padres (Darvish) +143 @ NY Mets (Scherzer)            W
NFL Selection for Thursday, October 6, 2022  
Denver -3 vs. Indianapolis        L
MLB Selections for Wednesday, October 5, 2022

Yankees (German) -118 @ Rangers (Otto)   L
Reds (Ashcraft) +113 vs. Cubs (Sampson)    L
NCAAF Selection for Wednesday, October 5, 2022  
UCF -2.5 vs SMU        W
MLB Selections for Tuesday, October 4, 2022

Rays (Springs) -116 @ Red Sox (Eovaldi)          L
Brewers (Lauer) +110 vs. Diamondbacks (Gallen)           W
Yankees (Cole) -190 @ Rangers (Tinoco)                L
NFL Selections for Monday, October 3, 2022

LA Rams +1.5 @ San Francisco      L
OVER TOTAL 42.5          L
 NFL Selections for Sunday, October 2, 2022

NY Giants -2.5 vs. Chicago          W
Houston +6 vs. LA Chargers          L
Philadelphia -6.5 Vs. Jacksonville       W
Dallas -3 vs. Washington                     W
Green Bay -9.5 vs, New England     L
Kansas City +1.5 @ Tampa Bay         W
NCAAF Selections for Saturday, Oct. 1, 2022:
Minnesota -10 vs. Purdue      L
Texas Tech +7.5 @ Kansas State      L
Baylor -2.5 vs. Oklahoma State      L
Liberty -3.5 @ Old Dominion          W
Auburn +8 vs. LSU                            W
Clemson -7 vs. N.C. State                 W
NCAAF Selections for Friday, Sept. 30, 2022:
Tulane +4 @ Houston     W

San Diego State +6.5 @ Boise State   L
UCLA +2.5 vs. Washington       W
New Mexico +14 @ UNLV      W
NFL Selection for Thursday, Sept. 29, 2022:
Miami +3.5 @ Cincinnati       L
MLB Selections for Wednesday, Sept. 28, 2022:
Yankees (Cole) -125 @ Blue Jays (White)        W
Cardinals (Quintana) +145 @ Brewers (Woodruff)      L
Dodgers (Urias) -141 @ Padres (Musgrove)      W
MLB Selections for Tuesday, Sept. 27, 2022:
Red Sox (Wacha) -129 vs. Orioles (Bradish)        W
Phillies (Wheeler) -172 vs. Cubs (Stroman)    L
Yankees (Taillon) -110 @ Blue Jays (Berrios)       W
Rangers (Tinoco) +195 @ Mariners (Ray)            W
NFL Selections for Monday, Sept. 26, 2022:
New York -2 vs. Dallas       L
OVER TOTAL 39.5           L
NFL Selections for Sunday, Sept. 25, 2022:
Detroit +6 @ Minnesota                   W
Philadelphia -6.5 @ Washington     W
Tampa Bay -1.5 vs. Green Bay    L
LA Rams -3.5 @ Arizona      W
Denver +1.5 vs. San Francisco       W
NCAAF Selections for Saturday, Sept. 24, 2022:
Baylor +2.5 @ Iowa State        W

UCLA -21,5 @ Colorado             W
North Carolina -2.5 vs. Notre Dame      L
Florida +11 @ Tennessee         W
Kentucky -25.5 vs. Northern Illinois       L
Alabama -40 vs. Vanderbilt                   W
NCAAF Selections for Friday, Sept. 23, 2022:
Boise State -16.5 @ UTEP      L

Air Force -24 vs. Nevada             W
NFL Selection for Thursday, Sept. 22, 2022:
Steelers +4 @ Browns       L
NCAAF Selections for Thursday, Sept. 22, 2022:
Virginia Tech +2.5 vs. West Virginia        W
Illinois -19 vs. Chattanooga       L
MLB Selections for Wednesday, Sept. 21, 2022:
Orioles (Lyles) -162 vs. Tigers (Manning)         W

Padres (Snell) -136 vs. Cardinals (Mikolas)      W
MLB Selections for Tuesday, Sept. 20, 2022:
Rangers (Ragans) +117 vs. Angels (Sandoval)      L

Royals (Greinke) +108 vs. Twins (Bundy)        W
Rockies (Freeland) -118 vs. Giants (Brebbia)       L
Cardinals (Wainwright) +103 @ Padres (Clevinger)       L
NFL Selections for Monday, Sept. 19, 2022:
Bills -10 vs. Titans              W
Vikings +2.5 @ Eagles    L
NFL Selections for Sunday, Sept. 18, 2022:
Dolphins +3.5 @ Ravens        W
Buccaneers -2.5 @ Saints      W
Steelers +3 vs. Patriots            L
Bengals -7 @ Cowboys            L
Packers -9.5 vs. Bears            W
NCAAF Selections for Saturday, Sept. 17, 2022:
Georgia -25 @ South Carolina          W
Baylor -30 vs. Texas State                 W
BYU +3.5 @ Oregon         L
Texas Tech +10 @ NC State      L
Texas -12.5 vs. UTSA                          W
SMU +3 @ Maryland      L
MLB Selections for Friday, Sept. 16, 2022:
Rays (Kluber) -150 vs. Rangers (Perez)      L
Royals (Heasley) +190 at Red Sox (Wacha)    L
Brewers (Houser) +116 vs. Yankees (Montas)   W
Dodgers (May) -164 @ Giants (Webb)                 W
NFL Selections for Thursday, Sept. 15, 2022:
Chiefs -4 vs. Chargers      L
OVER TOTAL 54            L
MLB Selections for Wednesday, Sept. 14, 2022:
Blue Jays (Stripling) -110 vs. Rays (Rasmussen)  W
Mets (Peterson) -198 vs. Cubs (Smyly)      L
Yankees (Cortes) -125 @ Red Sox (Bello)       W
Dodgers (Grove) -132 @ Diamond backs (Davies)     L
MLB Selections for Tuesday, Sept. 13, 2022:
Marlins (Alcantara) -129 vs. Phillies (Falter)     L
Tigers (Hutchinson) +210 vs. Astros (Brown)     L
Orioles (Kremer) -154 @ Nationals (Abbott)        W
Athletics (Waldichuk) +130 @ Rangers (Ragans)     L
NFL Selection for Monday, Sept. 12, 2022:
Seattle +7 vs. Denver       W
NFL Selections for Sunday, Sept. 11, 2022:
New England +3.5 @ Miami      L
Carolina -1/2 vs. Cleveland        L
Minnesota -1.5 vs. Green Bay        W
Kansas City -6.5 @ Arizona          W
Dallas +2.5 vs. Tampa Bay        L
NCAAF Selections for Saturday, Sept. 10, 2022:
Alabama -20.5 @ Texas     L
Pitt +6 vs. Tenn     L
Texas A&M -18.5 vs. Appalachian State       L
Texas Tech -4 vs. Houston        W
Kansas +13.5 @ West Virginia       W
Florida -6 vs. Kentucky     L
Baylor +2.5 @ BYU        L
NCAAF Selections for Friday, Sept. 9, 2022:
UCF -6 vs. Louisville    L
New Mexico +17 vs. Boise State      P
MLB Selections for Friday, Sept. 9, 2022:
Blue Jays (Stripling) -154 @ Rangers (Dunning)     W
Royals (Lynch) -135 vs. Tigers (Wentz)     L
NFL Selections for Thursday, Sept. 8, 2022:
Rams +2.5 vs. Bills      L
Rams-Bills UNDER TOTAL of 52        W
MLB Selections for Wednesday, Sept. 7, 2022:
Red Sox (Pivetta) +178 @ Rays (Springs)      L
Orioles (Wells) +131 vs. Blue Jays (Manoah)    L
Royals (Greinke) -109 vs. Guardians (Morris)      W
Padres (Darvish) -216 vs. Diamondbacks (Henry)        W
MLB Selections for Tuesday, Sept. 6, 2022:
Orioles (Bradish) pk vs. Blue Jays (White)        W
Twins (Ryan) +185 @ Yankees (Cole)     pp
Cubs (Miley) -167 vs. Reds (Dunn)                       W
Angels (Mayers) -135 vs. Tigers (Rodriquez)    W
MLB Selections for Monday, Sept. 5, 2022:
Rays (Patino) -110 vs. Red Sox (Wacha)      W
Blue Jays (Berrios) -135 @ Orioles (Baumann)      W
Astros (Brown) -166 vs. Rangers (Perez)       W
Giants (Webb) +195 @ Dodgers (Heaney)       W
NCAAF Selection for Sunday, Sept. 4, 2022:
Florida State +3.5 vs. LSU     W
MLB Selections for Sunday, Sept. 4, 2022:
Yankees (Montas) -124 @ Rays (Armstrong)         W
Giants (Rodon) -123 vs. Phillies (Suarez)                W
Dodgers (Ferguson) -164 vs. Padres (Clevinger)  W
NCAAF Selections for Saturday, Sept. 3, 2022:
Sam Houston +32 @ Texas A&M          W
Northern Iowa +16 @ Air Force       L
Georgia -16.5 @ Oregon       W
Houston -4 @ UTSA       L
Rice +33 @ USC    L
Vandy -20 vs. Elon      L
MLB Selections for Saturday, Sept. 3, 2022:
pass.....no selections for today
NCAAF Selections for Friday, Sept. 2, 2022:
Michigan State -20.5 vs. Western Michigan        W
Illinois +1 @ Indiana      L
Tennessee Tech +31 @ Kansas     L
Colorado +14 vs. TCU         L
NCAAF Selections for Thursday, Sept. 1, 2022:
Penn State -3.5@ Purdue                          W
Louisiana Tech +19.5 @ Missouri       L
Minnesota -36 vs. New Mexico State      W
Portland State +21.5 @ San Jose State  W
MLB Selections for Thursday, Sept. 1, 2022:
Dodgers (Kershaw) -130 @ Mets (Bassitt)   L
Rangers (Otto) +150 @ Red Sox (Hill)           L
Brewers (Woodruff) -135 @ Diamondbacks (Kelly)      L
MLB Selections for Wednesday, August 31, 2022:
Astros (Javier) -140 @ Rangers (Perez)            W
Giants (Wood) +122 vs. Padres (Musgrave)    L
Dodgers (Anderson) +140 @ (Mets)              L
Diamondbacks (Henry) +115 vs. Phillies (Falter)      W
MLB Selections for Tuesday, August 30, 2022:
Dodgers (Heaney) -155 @ Mets (Walker)            W
Twins (Archer) -135 vs. Red Sox (Crawford)      W
Yankees (Taillon) -165 @ Angels (Mayers)        W
MLB Selections for Monday, August 29, 2022:
Twins (Bundy) -125 vs. Red Sox (Bello)          W
Angels (Sarez) +170 vs. Yankees (Montas)       W
Padres (Clevinger) +110 @ Giants (Rodon)     W
MLB Selections for Sunday, August 28, 2022:
Cubs (Sampson) +145 @ Brewers (Lauer)      L
Baltimore (Voth) +225 @ Houston (Verlander)     L
Atlanta (Odorizzi) +117 @ St. Louis (Wainwright)     L
NCAAF Selections for Saturday, August 27, 2022:
Northwestern +12 vs. Nebraska          W
UConn +27.5 @ Utah State                    W
Illinois - 13 vs. Wyoming                        W
Nevada -8.5 @ New Mexico State       W
MLB Selections for Saturday Night, August 27, 2022:
NY Yankees - Oakland OVER TOTAL OF 8.         L
Cleveland (Plesac) +170 @ Seattle (Castillo)            W
SUPER BOWL LVI, Sunday, Feb.13, 2022:
Cincinnati +5 vs. LA Rams         W
OVER THE TOTAL  49            L
AFC & NFC CHAMPIONSHIPS SELECTIONS for Sunday, Jan. 30, 2022:
Cincinnati +7.5 @ Kansas City       W
OVER TOTAL 54.5   L

San Francisco +3.5 @ LA Rams     W
OVER TOTAL 45.5    L
NFL PLAYOFF SELECTIONS for Sunday, Jan. 23, 2022:
LA Rams +2.5 @ Tampa Bay        W
OVER TOTAL 48    W  
Kansas City -1.5 vs. Buffalo      W
OVER TOTAL 54      W
NFL PLAYOFF SELECTIONS for Saturday, Jan. 22, 2022:
Cincinnati +4 @ Tennessee         W
UNDER TOTAL 47.5        W
Green Bay -5.5 vs. San Francisco     L
UNDER TOTAL 47    W
NFL PLAYOFF SELECTIONS for Monday, Jan. 17, 2022:
Kansas City -12 vs. Pittsburgh     W
Under Total 46.5           L
NFL PLAYOFF SELECTIONS for Sunday, Jan. 16, 2022:
Tampa Bay -7.5 vs. Philadelphia        W
Dallas -3.5 vs. San Francisco        L
Kansas City -13 vs. Pittsburgh          W
NFL PLAYOFF SELECTIONS for Saturday, Jan. 15, 2022:
Las Vegas +5.5 @ Cincinnati      L
Buffalo -4.5 vs. New England     W
NCAAF Selections for Monday, Jan. 10, 2022:
Georgia -1.5 vs. Alabama        W
Under Total 52       W